Year of the Water Tiger: Food to enjoy this Chinese New Year 2022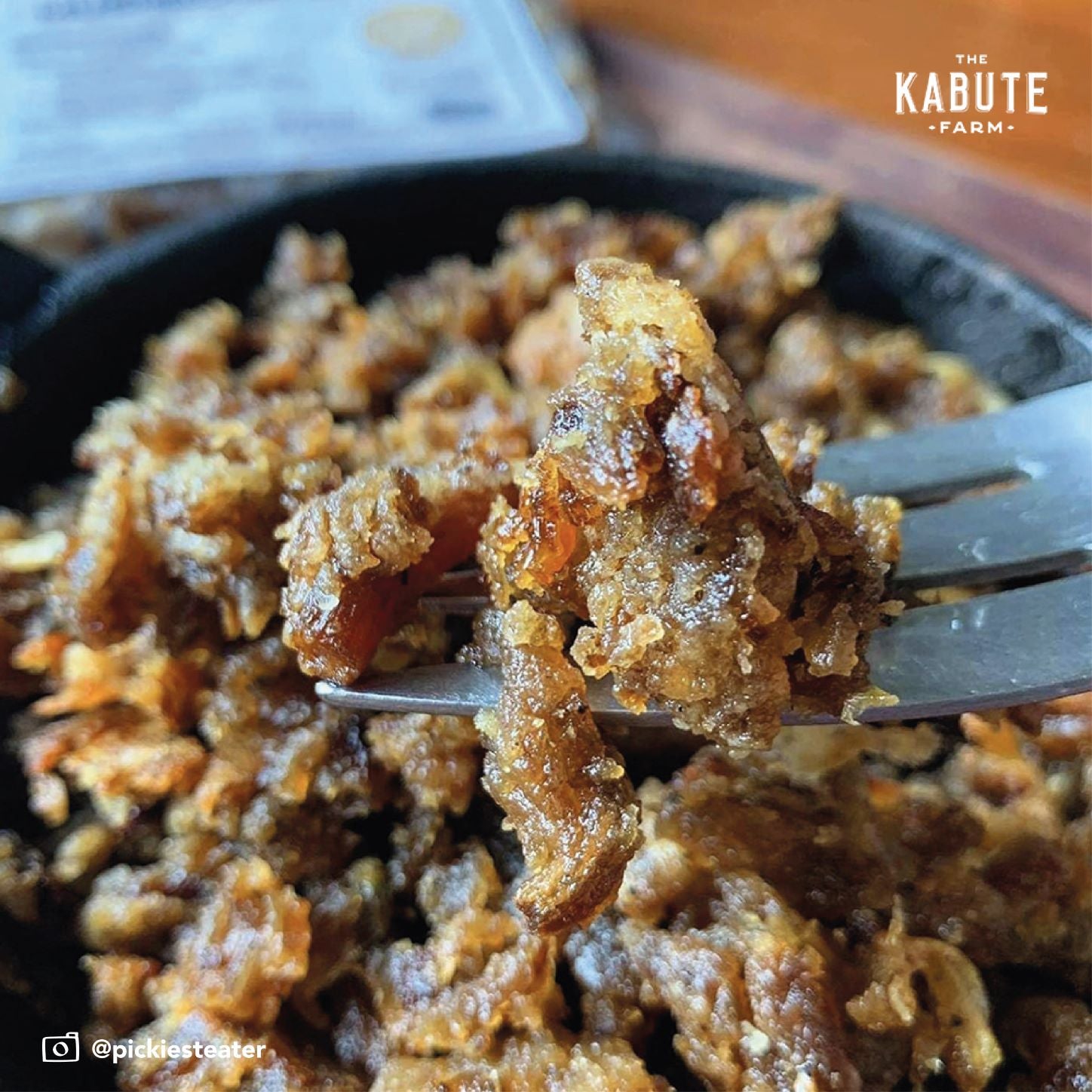 MANILA, Philippines — Chinese astrology said people who are born in the Year of the Tiger are believed to be brave and competitive.
Year 2022 is the Year of the Water Tiger to be celebrated this February 1. 
Like the tiger, Filipinos should bravely welcome the entrance of the fierce Tiger year. Here are some Chinese New Year feasting options to enjoy and share with family and friends:
Discounts, new offerings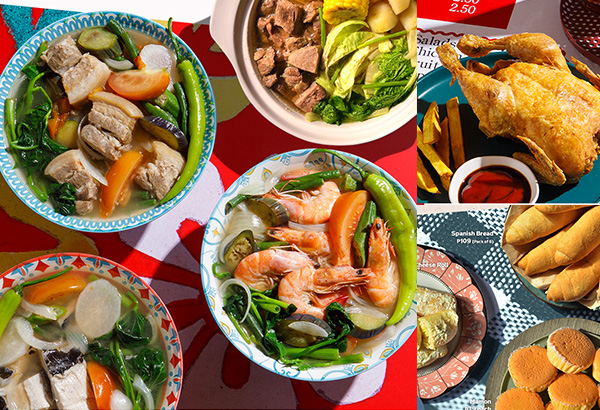 Solo meals include One-Piece Chicken with Java Rice, Tamarind Chicken Skin and Caramel Bar; Chicken Quarter, Giant Chicken Meatball and Chicken Chorizo meals. Side dishes include Max's Tofu, Corn Sisig, Eggplant & Tofu, Mushroom Salpicao, Sweet and Spicy Tofu, Chicken Pancit Canton, Pancit Canton, Mini Fried Ubod, Mini Fresh Ubod, Chicken Sisig Salad and Coleslaw. For beverage, choose among Sago't Gulaman, Iced Tea and Soda.
Aside from the new solo meals, all-time fan favorites like Best Plate, Fiesta Plate, and Platter Meal got even better. Best Meal consists of all of Max's classic hits—one piece of Fried Chicken, Lumpiang Shanghai, Pancit Canton, Max's Tofu, and Caramel Bar, but now with additional Corn Sisig, Tamarind Chicken Skin, and Java Rice priced at only P399 for dine-in. 
The best-selling Platter Meal is served with a Quarter Chicken, Java Rice, Pancit Canton, Tamarind Chicken Skin, and still complete with a Caramel Bar. For those who prefer a lighter side dish, the Fiesta Plate has the same delicious inclusions but with Fresh Lumpiang Ubod on the side instead of Pancit Canton. These two classic combos are priced at P338 for dine-in orders. 
During the start of the year, many are looking for ways to save that's why it's slashing off prices of its select dishes. Customers shouldn't miss this chance to get huge savings on their Max's favorites. On top of that, it's introducing new Pinoy all-time favorite breads from Max's Corner Bakery.
This January, Max's will be giving P149 discount on whole orders of Fried Chicken every Sunday. It's a good way to treat the family after a long week. It's also good to share with friends and loved ones for a satisfying chicken feast for the weekend. Discounted price of Regular Fried Chicken starts at P350 only for take-out. The offer is exclusively available through take-out or delivery via delivery.maxschicken.com, 888- 79000 Metro Manila hotline, and direct-to-store orders. Promo is valid on January 30 only in all stores nationwide except Cebu, Antique, Pavia, and Bukidnon.
A bowl of hot, delicious soup never fails to give people that comforting feeling. Because many are craving for one, especially with January's chilly weather, Max's is treating fans to P149 off on whole orders of any soup. May it be Sinigang na Hipon or Nilagang Baka, send one for the family or someone who needs a bowl of comfort at this time. Discounted price starts at P300 only for dine-in or take-out.
Customers can avail the discount until January 30 only. Promo is available for dine-in, take-out, and delivery in all stores nationwide except Cebu, Antique, Pavia, and Bukidnon. Let the Good Times Roll: Lumpiang Shanghai for only P199 Lumpiang Shanghai may be synonymous to celebrations, but it doesn't need a special occasion to get these golden, crunchy bites. Until January 31, Max's Lumpiang Shanghai will be priced at only P199 for dine-in, take-out, and delivery. Customers can save up to P70 when they order via delivery.
Mexican fiesta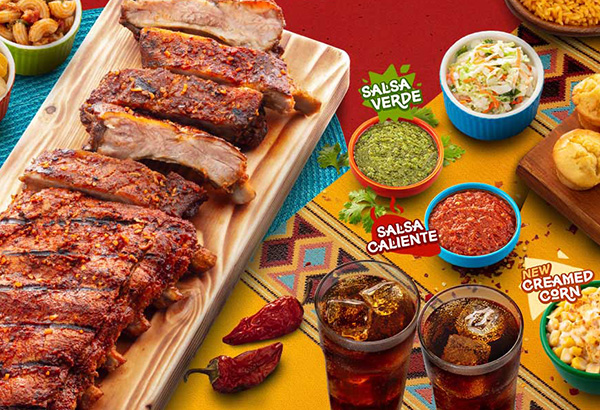 It's hot and fiery at Kenny Rogers Roasters as it lets diners experience savory and deliciously healthy food with the Chipotle Spicy Roast and Ribs, all set to make a comeback this January 2022.
The go-to meal for all the adventurous food lovers who particularly enjoy a little kick to their food, each plate of the Chipotle Spicy Roast and Ribs brings in all the fiesta elements and vibrancy to the palate. The chicken and ribs are roasted and grilled to a perfect orange-golden brown with spices on the surfaces. To elevate the juicy roasted chicken and ribs, the meat is cooked with smoked hot chili taste and aroma balanced with herbs and spices. Complementing it are two new sauce options: the Salsa Caliente to bring the spice to the next level, and the Salsa Verde to balance and clean the palate with its citrus flavors.
Guests have the option to enjoy the Chipotle Spicy Roast (P320) Solo B Plate which includes a quarter chicken or the Chipotle Spicy Ribs (P525) Solo B Plate which comes with half slab rib. Both come with two side dishes, java rice, muffin, and two new sauces — the Salsa Caliente and Salsa Verde. Now, that's truly a dish like no other – filled with vibrant colors and delicious flavors.
Spicy hot chicken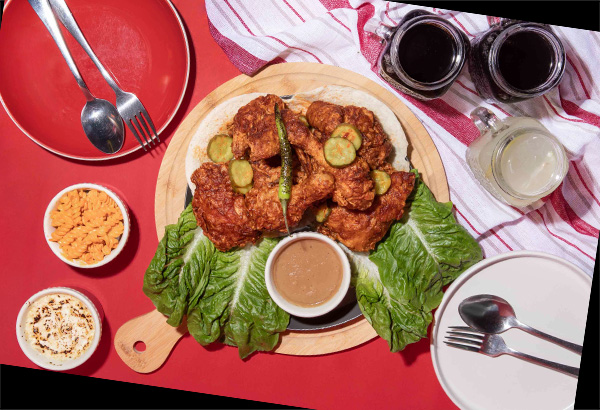 The signature Mimi & Bros Fried Chicken takes on a new form of happy with its spicy comeback as the Fiery Fried Chicken. 
Made with an assortment of spices and its special house-blend hot sauce, the fried chicken is the hottest that the brand has ever been. 
Reinvented, made better, and even spicier, fried chicken series includes the Fiery Fried Chicken Whole, the Fiery Fried Chicken Quarter, and the Fiery Fried Chicken Sandwich.
The assortment allows one an option for every situation. For those on the go and who want a special treat, the Fiery Fried Chicken Sandwich comes at a price of P315 and is served with fries on the side. For those who want a proper meal and add some serious lift to their day, the Fiery Fried Chicken Quarter is a great deal at P325 and comes with a side of one's choice. And for those who want to share with family or friends, the Fiery Fried Chicken Whole at P775 is a bargain.
"We always try to explore new flavors and bring new life into our food. We don't want our food to be boring. We love taking seemingly regular food and changing it up for an entirely different experience.  Our Fiery Fried Chicken Series is exactly just that, exciting and full of heat," Mimi & Bros Head Chef Edward Bugia said. 
"We know that people are asked to retreat into their homes once again so in a way, this is our way to add happy to this precaution. We also emphasize that our food is prepared with utmost care and with strict sanitary measures," he added. 
Pizza party 
Yellow Cab released two limited edition Dear Darla pizza flavors, and is bringing back – due to popular demand - the Baked NY Dogs, to welcome the New Year.
Keeping it light and fresh, taste the goodness of our specialty hand-rolled pizzas, garnished with fresh romaine lettuce, and warm, flavor toppings, served in two flavors: Shrooms, Ricotta, & Anchovy, and Garlic, Shiitake, & Tomato! Both flavors will be available in 9", 12", and 15" sizes, with prices starting at P399, and will be offered from January 2 to July 3, in all Yellow Cab stores nationwide for delivery, drive-through, Curbside pick-up, take-out, and dine-in.
Inspired by the hotdogs one would find in every corner of Midtown and Downtown Manhattan, our Baked NY Dogs are fun, filling, and flavorful, just like a typical busy day in the Big Apple! Made using all-beef franks, we've got three flavors lined up for you to choose from, all making for the perfect snack time alternative: the Classic, the Pizza, and the Brekkie! All flavors will be available starting January 1 in all Yellow Cab stores nationwide, with prices starting at P129.
Eat like an Emperor 
What better way to celebrate the Year of the Tiger than dining on your favorite Chinese dishes brought to you by Modern Shanghai.
For the whole month of February, you can avail of the 6-course Emperor's Feast good for 3 persons for P1,388. Enjoy the savory world of Chinese cuisine and share these with your loved ones - Egg Rice, String Beans, Deep-fried Pork, Sweet and Soud Fish Fillet, Xiao Long Bao and Sauteed River Spinach with Minced Pork. 
There are also other signature dishes which you can order from the menu. This special treat is available for dine-in, take-out and delivery through Bistro Delivers, GrabFood and Pickaroo.
Castillan cuisine
Start the new year with a Spanish feast at Las Flores' new home in Greenbelt 3 that offers hearty and soulful Castillan cuisine.
Tapas? Pintxos? And possibly the most iconic of all Spanish dishes, the paella, with a twist here and there? All these and more are on Las Flores' menu including a pitcher of Sangria for you and your friends to accompany your meal. There is a great cocktail menu from where you can choose the drink of your choices, aside from Sangria, of course.
Guests will appreciate the casual and inviting ambiance of Las Flores and the Dine-In Exclusives specially curated by Chef Alfredo Rodriguez Sangrador for their dining pleasure. Begin with the Tapas For Favor, all the best-selling tapas bundled at a special price - Dos Tapas (Patatas Bravas, Bombas de la Barceloneta) at P 585, Tres Tapas (Chipirones Andaluza, Patatas Bravas, Bombas de la Barceloneta) at P 985 and Cuatro Tapas (Chipirones Andaluza, Patatas Bravas, Bombas de la Barceloneta, Croquetas de Jamon Iberico) at P 1,345. As your taste buds are pleasantly enticed by these bite-sized appetizers and there's room for more, move on to Make It A Fiesta (Patatas Bravas, Bombas de la Barceloneta, Paella Verduras and a pitcher of Red Sangria) which are perfect for shared dining. You can also opt for the Para dos Combos filled with Pasta con Mariscos, Croquetas Jamon Iberico & Chipirones Andaluza or Paella Negra, Croquetas de Chorizo & Gambas al Ajillo, good for two people.
On-the-go milk tea
You drive into a gasoline station to load gas, have your oil, tires and water level checked and perhaps take a break and buy snacks.
How about adding an order or two of your favorite Chatime Milk Tea and its new flavor, the Choco Malty Overload! Yes, your craving for bubble tea can be satisfied at the Shell Mobility Station.
Chatime officially became the 1st beverage brand to open at what is dubbed as the Site of the Future in Acienda Silang, Cavite.
Whether you're a motorist on the way to Batangas, a biker cruising the road to Tagaytay or a homeowner who lives nearby, you now have access to Chatime in Shell Acienda Silang's Select store where its kiosk is conveniently located.
Imagine sipping freshly brewed milk tea, infused with different flavors (there's one for every mood). Add to that the Choco Malty Milk Tea which transports you to your childhood years, drinking Ovaltine and enjoying its malty chocolatey goodness.
Find your happiness in the widely popular Pearl Milk Tea and other favorites such as the Matcha Red Bean, Taro Milk Tea, Cream Cheese Choco Hazelnut, as well fruity teas and refreshers. Add lots of soft, chewy and addicting pearls for an even more satisfying drink.
This is just the start of more Chatime delights coming your way because there are hundreds of Chatime branches that are expected to open in multiple Shell Mobility Stations. 
Pies exploding with flavor 
FrozenMNL, an innovative curated frozen food delivery service recently debuted a new selection of frozen delights that can be ordered from its website. 
Among the new products are well-reviewed participants of the recently concluded Ultimate Taste test: Master Edition such as the Bomb Pies of the Butter Bros (@bomb_pies) and the Mushroom Sisig by Kabute @thekabutefarm. 
A perfect choice for dessert lovers is a New York-inspired pastry called the Bomb Pie, a custard-filled buttery oat crusted pie. This is a dense treat is perfect with your favorite black coffee for breakfast or afternoon snacks. A creation by a pair of thoughtful home bakers, this pie has been growing quite the following on social media. Throw in the bomb of confectioners' sugar and crack into this one-of-a-kind pie.
The Mushroom Sisig by Kabute farms is a healthy, delicious treat, you won't believe it's not the usual pork sisig. It's instead made of oyster mushrooms, native onions and chili spices.This Mushroom Sisig is best paired with rice and your favorite sisig condiments like a fresh egg, calamansi and toyo. Kabute Farm is from the famed mountains of Banahaw and their ready sisig packs are convenient to prepare. 
Butter Bros Bomb Pies and the Mushroom Sisig are just two of the latest in FrozenMNL's growing roster of easy to order, chilled treats. FrozenMNL.com curates chilled and frozen food selections made for those who want to prepare easy meals for their homes. It has an extensive selection of ready to eat meals, snacks and including a wide variety of ice creams and desserts. For orders, visit www.frozenmnl.com. 
Cheese overload
Everything But Cheese (EBC) is the first and only cheese concept, quick-service restaurant in the Philippines serving meals infused with various kinds of specialty cheeses.
EBC's story began on June 28, 2015 at a small food stall along Calderon St., near Plaza Hugo in Sta. Ana, Manila. The owners, Benigno "Ben" Roco and Dianne Roco, both finished college with a degree in accountancy. With a brave heart, Ben used his tuition fee for his board exam as initial capital for the small business.
The brand concept was inspired by the idea of allowing Filipinos to taste authentic and artisan cheeses. The brand continues to keep the unwavering commitment to introduce, produce, and serve a wide range of specialty and innovative cheeses to consumers.
The brand now has 10 branches at SM Baguio, SM Manila, SM Grand Central, SM San Lazaro, E. Rodriguez, Boni Mandaluyong, Marikina City, Sta. Ana Manila, Sherwood Taft, and BF Homes Aguirre. More are opening soon at RFC Molino, BF Resort and SM Bacoor.
RELATED: Tiger appetite: New recipes, food adventures to try for New Year 2022 Collection 2019 Sale 70% Off Title for image